Computers have become an essential part of our lives today. From the smartphones in our pockets to the laptops we work on, computers have evolved and advanced significantly over the years. To understand the functioning of computers, it is crucial to have a top-level view of computer function and interconnection. Let's take a look at some of the key components.
Central Processing Unit (CPU)
The central processing unit (CPU) is the brain of the computer responsible for processing instructions. It performs various functions, such as arithmetic computations, logic operations, and data transfers.
Memory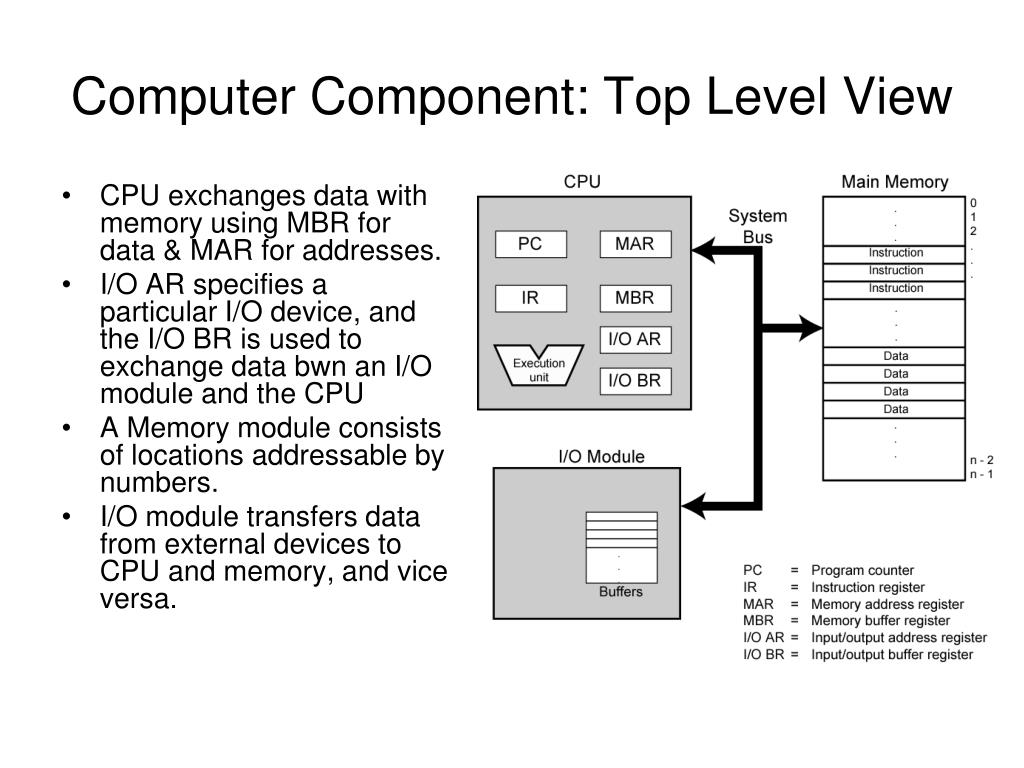 The memory of a computer can hold and store data and information for quick retrieval. Memory can be in two forms, primary and secondary memory. Primary memory includes internal memory such as cache, RAM, ROM, and virtual memory. Secondary memory consists of devices such as hard disks, pen drives, and memory cards.
Input/Output Devices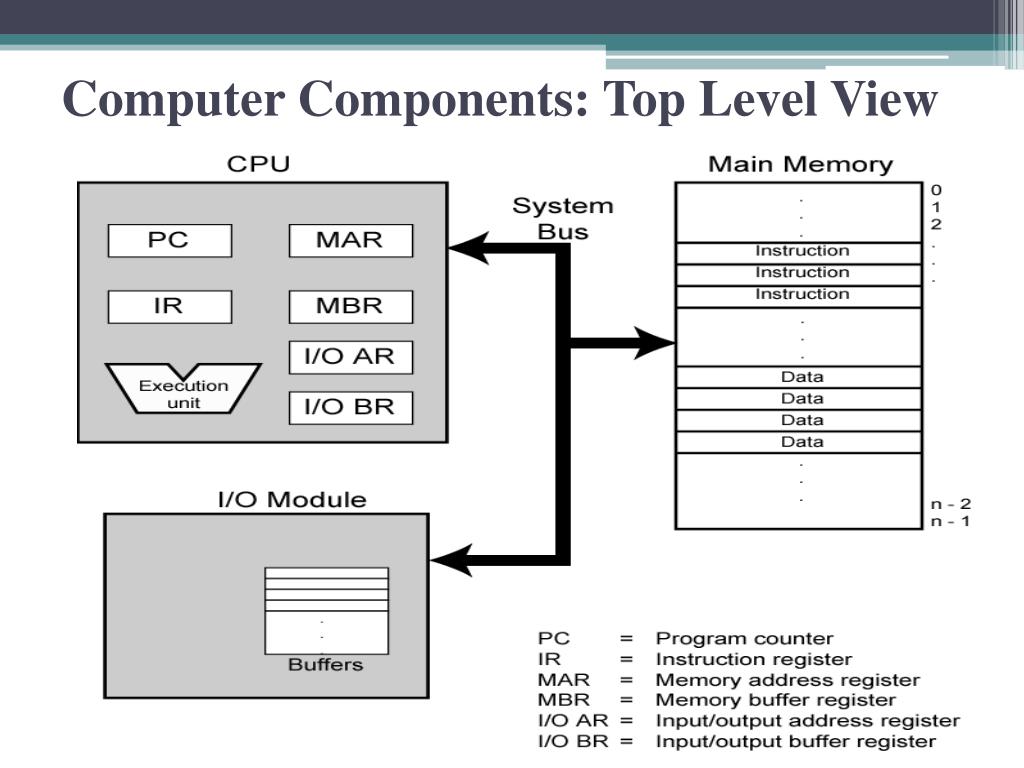 Input/output devices, commonly known as I/O devices, are used to interact with the computer. Examples of input devices include keyboards, mouse, scanner, and microphones, while output devices include speakers, printers, monitor, and headphones.
Bus
A bus connects the various components of the computer and enables communication between them. The bus can be of different types, such as address bus, control bus, and data bus. The speed of the bus can affect the overall performance of the computer.
System Software
The system software is responsible for managing the computer's hardware components, providing a platform for running programs and applications, and ensuring efficient and secure performance. Examples of system software include the operating system, device drivers, and utility programs.
Now that we have a top-level view of computer components let's dive into some tips and ideas to ensure your computer runs efficiently.
Tips for Computer Efficiency
1. Keep your system up to date: Always ensure your operating system and device drivers are updated to the latest version.
2. Regular maintenance: Remember to perform regular maintenance procedures such as disk clean-up, disk defragmentation, and virus scan to keep your computer running smoothly.
3. Proper ventilation and cleaning: Ensure that your computer has adequate ventilation, and the components are cleaned regularly to avoid debris accumulation and overheating.
4. Evaluate your software needs: Garbage applications can slow down your computer's performance. Evaluate every application you have installed and only keep the necessary ones.
5. Manage your startup programs: Ensure that only essential applications run on startup to make the system boot faster.
How to Build a Computer
Building a computer is an exciting process that can be accomplished by following these essential steps.
1. Determine your computer's purpose: Defining your computer's purpose can help you select the appropriate components to build the machine successfully.
2. Identify the components: Identify and purchase the appropriate components such as motherboard, processor, RAM, power supply, etc.
3. Assemble the components: Unpack the components and follow the manual instructions to install them appropriately.
4. Install the operating system and drivers: Install the operating system and device drivers to complete the system setup.
5. Test and troubleshoot: Test the computer's functionality and troubleshoot any issues if noticed.
Wrapping up, understanding the top-level view of computer function and interconnection can give you an insight into how computers work. By implementing our tips, you can efficiently use, manage and maintain your computer, and for those willing to go an extra mile, building your computer can be a rewarding experience.
If you are searching about Computer Architecture: Top-Level View of Computer Organization – VOER you've visit to the right page. We have 7 Images about Computer Architecture: Top-Level View of Computer Organization – VOER like Chapter 3 – Top Level View of Computer / Function and Interconection, 03 top level view of computer function and interconnection and also PPT – Chapter 3 Top Level View of Computer Function and Interconnection. Read more:
Computer Architecture: Top-Level View Of Computer Organization – VOER
voer.edu.vn
computer level organization architecture module cycle voer function jobilize vn edu
Chapter 3 – Top Level View Of Computer / Function And Interconection
www.slideshare.net
03. Top Level View Of Computer Function & Interconnection
www.slideshare.net
interconnection
PPT – Chapter 3 Top Level View Of Computer Function And Interconnection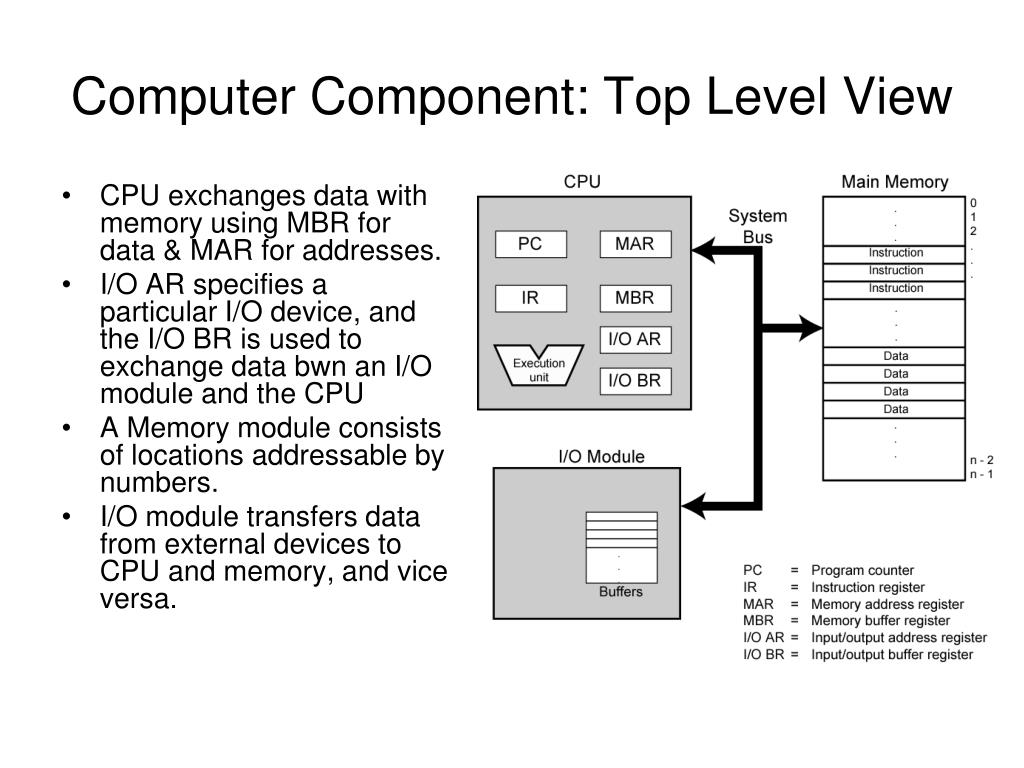 www.slideserve.com
interconnection ppt
03 Top Level View Of Computer Function And Interconnection
www.slideshare.net
interconnection
PPT – Computer Organization And Architecture William Stallings 8th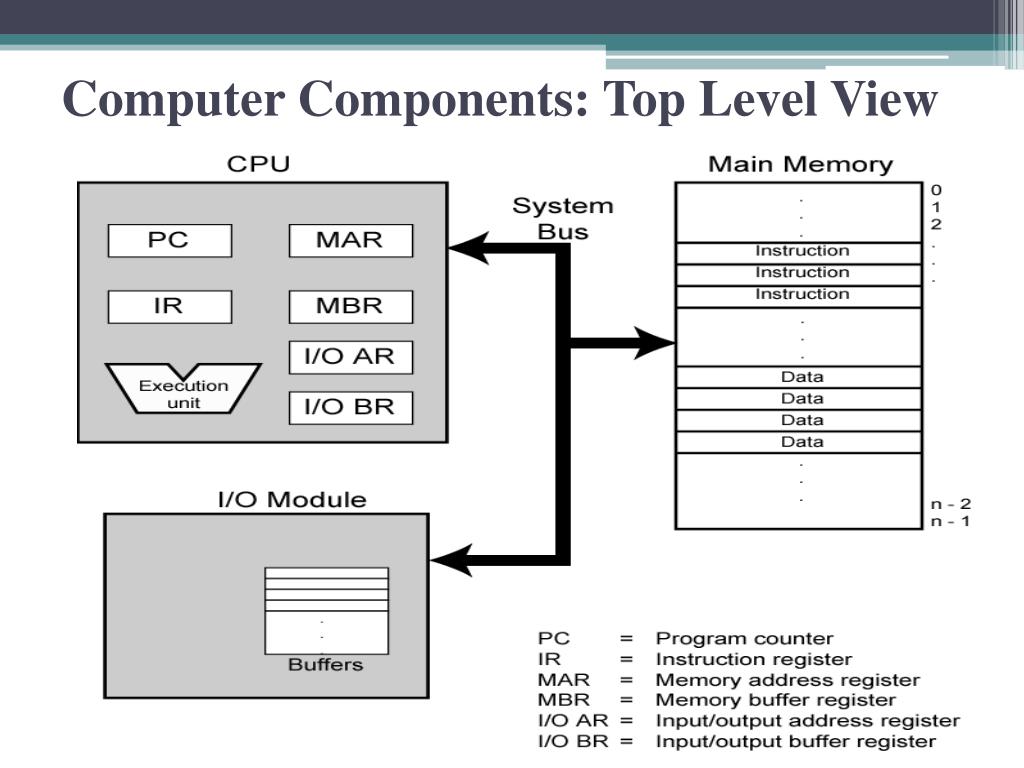 www.slideserve.com
computer level components 8th stallings organization william ppt architecture powerpoint presentation edition main
Akpil's Programming Story: Computer Architecture. Chap3. A Top-Level
akpilprogramming.blogspot.com
computer architecture level organization interconnection akpil programming story 5th ref edition
Computer level components 8th stallings organization william ppt architecture powerpoint presentation edition main. Interconnection ppt. 03. top level view of computer function & interconnection